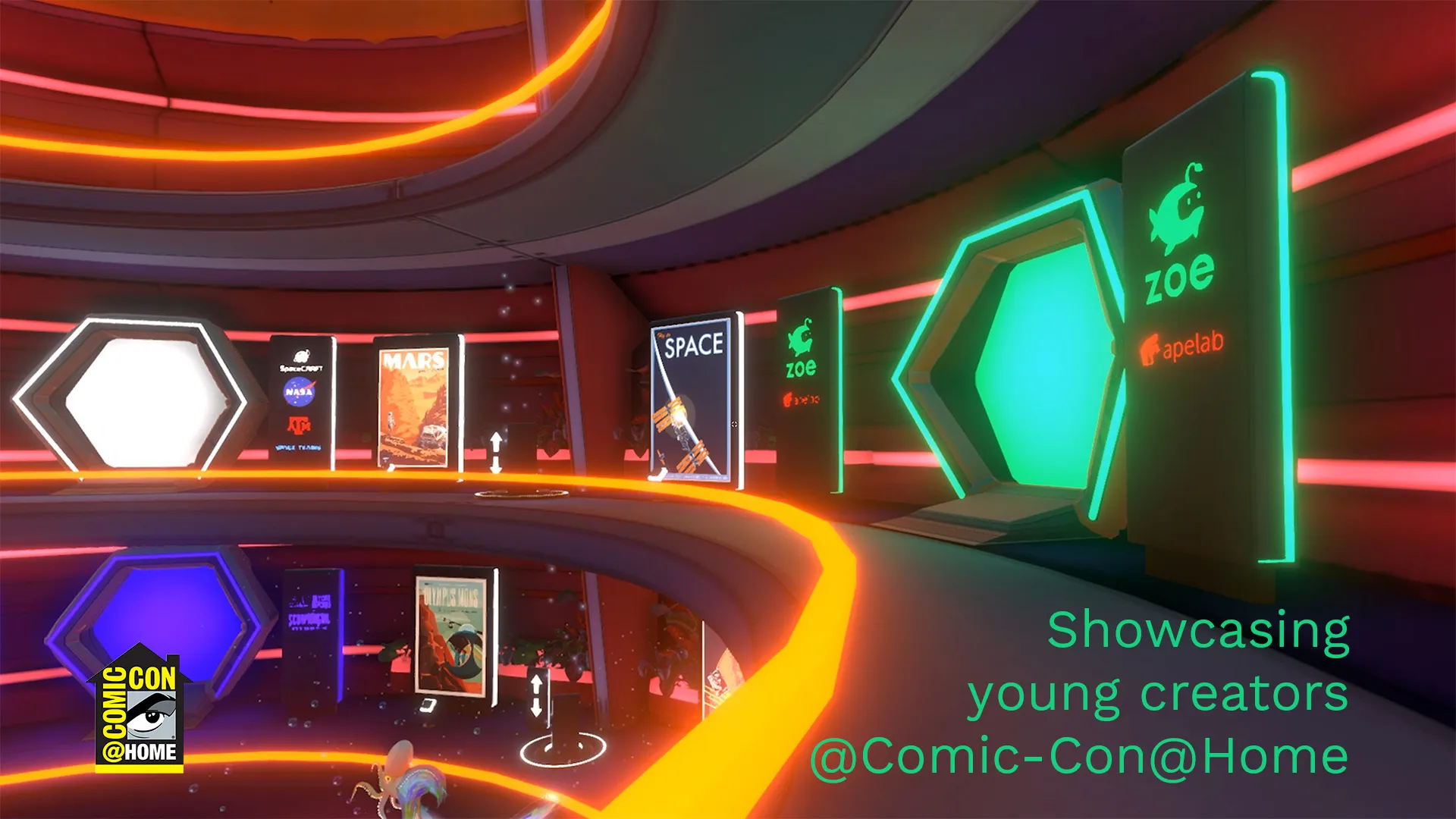 Student Experiences Made With Zoe At Comic-Con@Home
---
Immersive Learning Platform Zoe Showcases Interactive Experiences Made By High School Students As Part Of First-Ever Comic-Con@Home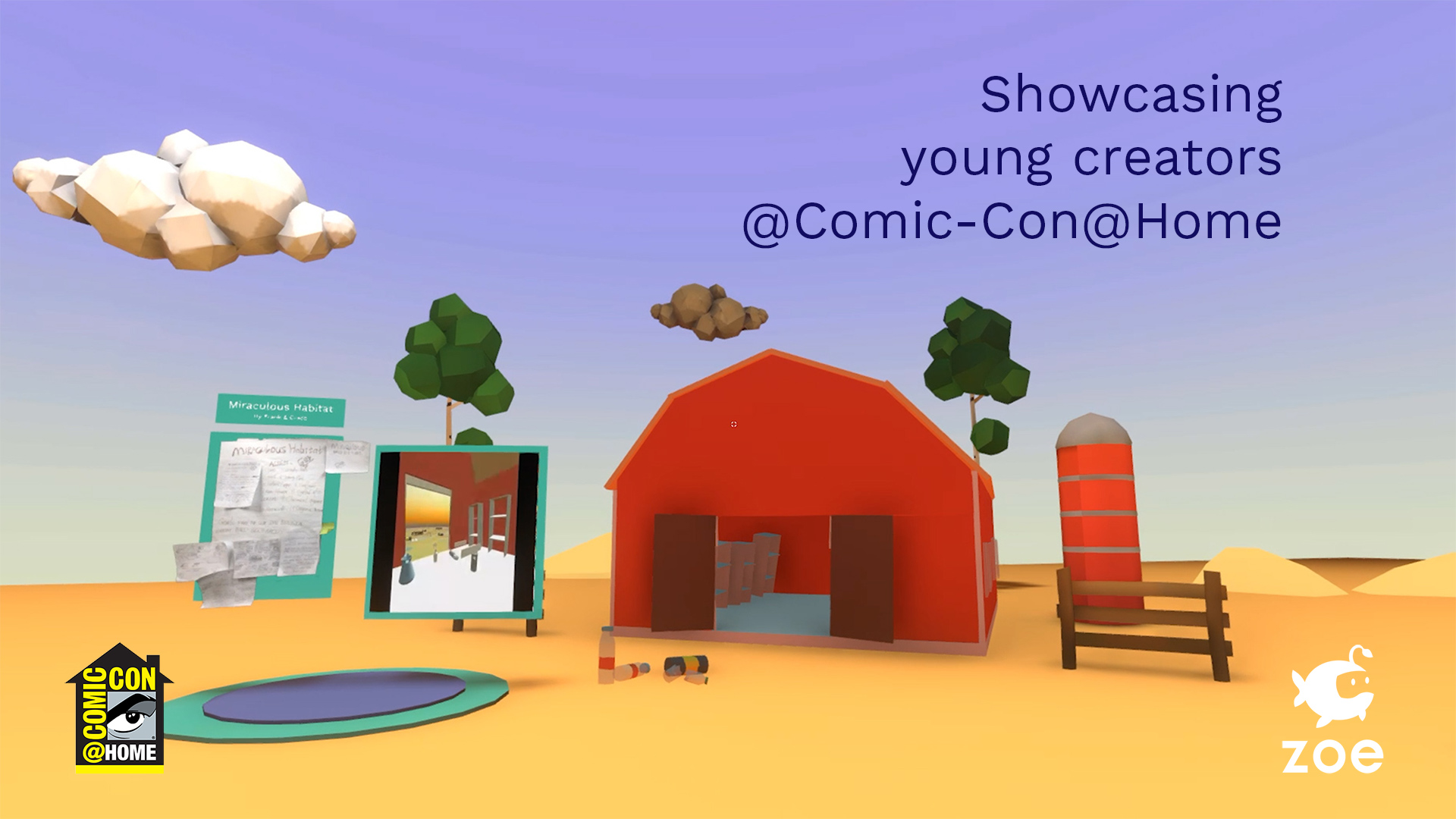 From a training program helping farmers clean their polluted soil to re-creating personal life stories, with Zoe students learn how to transform their ideas into stories and games, successfully transmitting their knowledge to others.
"We're excited that our learning platform Zoe is being showcased in this one-of-a-kind virtual event",
says Emilie Joly, co-founder of
apelab
, the company behind Zoe.
"Teachers have been working very hard to keep students engaged during school closures; we are so proud of their energy and what they've been able to achieve. We hope to bring many more opportunities like this one to inspire younger generations to stay creative and thrive through their learning process."
The Zoe showcase will be featuring more additional projects during the second week, including the exciting work led by Gaspare Lipari, Terry McCabe & Michele Giorlando at the Western Middle School during their Unbound Innovations Summer program.
At the center of Zoe's virtual space in Comic Con's FutureTechLive!, a pod also allows visitors to launch a free version of Zoe VR for the next 30 days on Oculus Rift. Now it's your turn to be creative!
Download and access the FutureTechLive experience here.
#ZoeXR #SDCC@home, #madewithunity, #FTL2020, #futuretechlive
FutureTechLive! is also presenting a panel on world building as part of the panels of Comic-Con@Home:
World-Builders: The Evolution of Immersive Entertainment
Sunday, July 26 at 3:00 PM
Isabelle Riva, Head of Media and Entertainment Innovations, Unity Technology
Ted Schilowitz, Futurist, Paramount Pictures
Kwaku Aning, Director, Center for Innovation and Entrepreneurial Thinking
Emilie Joly, Co-Founder & CEO, Apelab (Zoe in-VR Creation Software)
Brooks Brown, Co-Founder & CCO, ViRvii (Bringing Virtual Reality to Art)
Asad J. Malik, CEO & Founder, IRIC / JADU (Augmented Reality Storytelling)
Moderator: David Bloom, Senior Contributor, Forbes; journalist covering entertainment tech