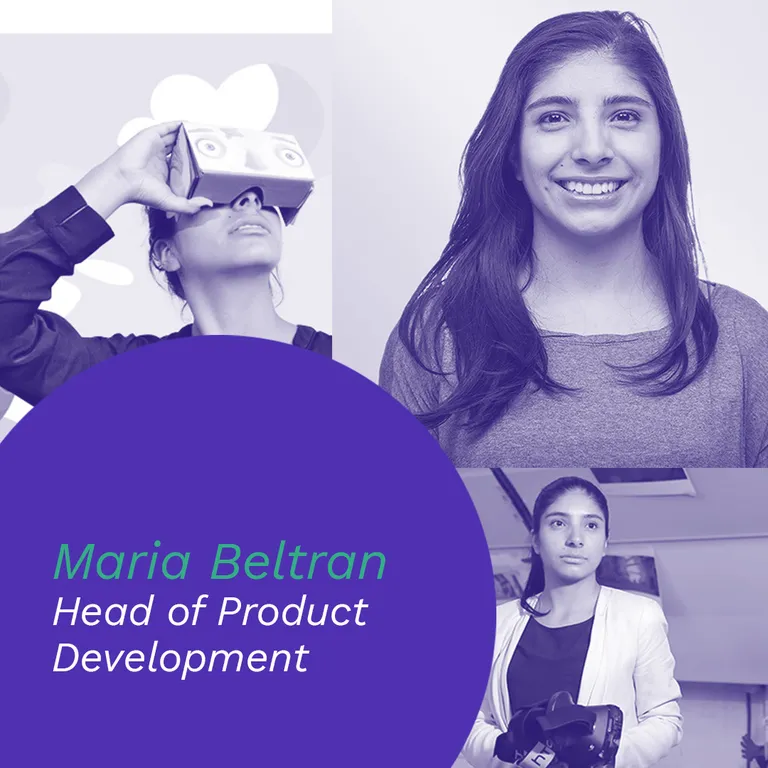 Meet Maria Beltran, Co-Founder and Head of Product Development
---
Maria is our co-founder and Head of Product Development. Originally from Bogota she is based in Switzerland and heads the development of the Zoe platform. Maria is a true innovator, an award-winning product designer and has worked on numerous products at the intersection of new technologies and design.
Q: Can you tell us a bit about your background?
After obtaining my Bachelor in Industrial Design at the prestigious ECAL in Lausanne, Switzerland, I turned myself towards programming and new technologies. I followed the Interaction Design Master degree at the HEAD where I met co-founders Emilie and Sylvain. In 2014, we decided to found our own studio focused on creating unique user experiences with emerging technologies – from cutting edge augmented reality installations, to immersive theater and virtual reality experiences that won multiple awards around the world. At the same time I started working at the Swiss Federal Institute of Technology on educational robotics. I gained expertise in both user centered digital products and educational tools for what has now become Zoe Immersive.
Q: What is your role within the team?
Though I am not a programmer, I've always been interested in coding and I am familiar with computational thinking. Understanding the basics of abstraction I can easily communicate with developers and engineers. Zoe is a design driven product and my role is to ensure the bridge between programming and design. I lead a team of technical designers and developers, facilitating and contributing to the implementation of the software.
Q: How do you see the future of the company?
The need for a platform like Zoe is now undeniable. As early as 2017 we were already shaping a marketplace to foster 3D immersive creation. With the Creator Economy growing and remote virtual collaboration and learning becoming essential, we are bringing real value to new generations.