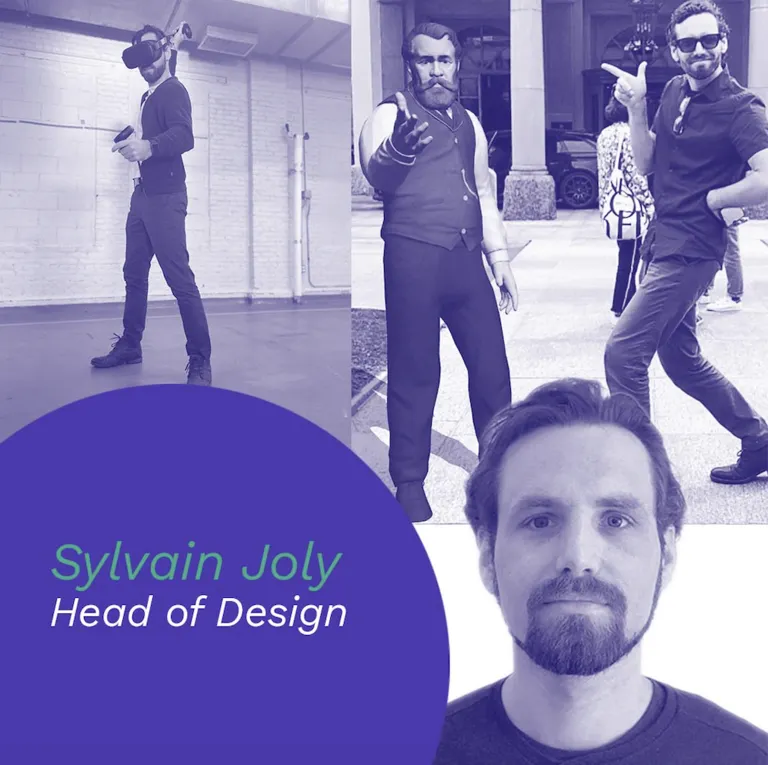 Meet Sylvain Joly, Head Of Design & Co-Founder
---
Sylvain is our co-founder and Head of Design. He created the first 360° interactive story when he was only a student and went on to supervise all aspects of design for immersive projects involving Fortune 500 companies. He makes sure the Zoe platform can be used by anyone!
Q: Can you tell us a bit about your background?
For as long as I can remember, I've always been passionate about visual and interactive media. I studied and practiced in various fields: illustration, graphic design, motion graphics, visual effects, web design. I've also always strived to innovate. In 2012, I created the first interactive story on 360° that made use of the gyroscope in iPhones and iPads. It went viral overnight and got us our first WIRED magazine interview. Shortly after, I joined Emilie and Maria to continue working on similar innovations.

We worked on high-end projects for Google, Samsung and Oculus with hardware that wasn't accessible to the public yet. I always have a blast figuring out how to design content for those platforms. The tools we created were initially made to help speed up my design process; then those expanded to our whole team and now everyone gets to learn and use it to build their own content.
Q: What is your role within the team?
Ergonomics, usability, feedback,... At the end of the day, our software needs to be as simple to use as possible, by as many people as possible. As Head of Design, this is my primary goal, and I make sure that philosophy stays true amongst my team. I also keep a close eye on the feedback from members of our community, since they are the ones who ultimately use our platform.
Q: How do you see the future of the company?
Zoe has a great potential as an immersive platform for collaboration, sharing, teaching, co-creation. A platform like Zoe is essential – now more than ever – for its ability to inspire and bring people together.